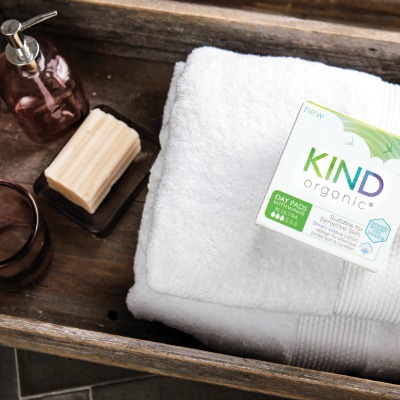 BE KIND TO YOU – Reliable Protection
The KIND Organic® high quality range of tampons, pads and pantyliners are designed to address the concerns of women with sensitive skin whilst also ensuring reliable performance – our products combine certified organic cotton with a Smart-Weave design for effective protection and long-lasting comfort. All of our products are clinically proven non-irritating, suitable for sensitive skin and hypoallergenic.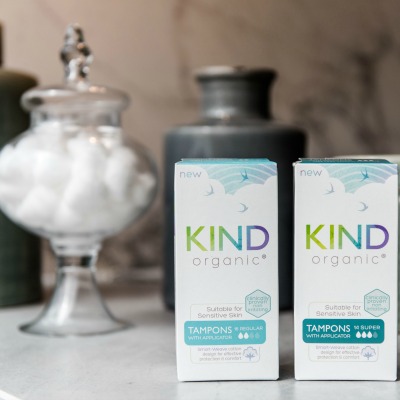 BE KIND TO YOU - Let Your Skin Breathe
Gynaecologists recommend wearing cotton underwear; so why are most pads and liners made with a plastic top sheet? KIND Organic® products have been developed so that your skin only comes into contact soft and breathable organic cotton.

Our pads and liners have contoured channels to allow even absorption away from skin and a secure back-sheet made from biofilm to keep you clean and dry.